Prosthodontist
What is a Prosthodontist?
A prosthodontist is a dentist who specializes in the diagnosis, treatment, and rehabilitation of deficient or missing teeth, and missing or deficient orofacial tissues and structures. A prosthodontist has completed two to three years of specialized education and training after receiving a general dentistry degree. This allows them to be highly skilled in full dentures, partial dentures, veneers, dental implants, crowns, bridges, TMJ disorders, and more.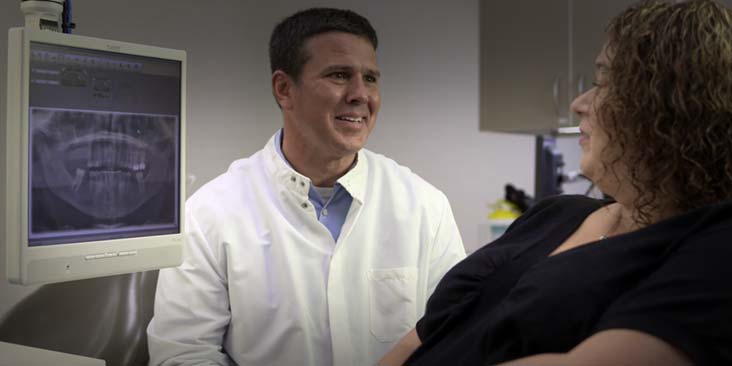 Our Services
Dental Associates offers complete family dentistry plus specialty services like orthodontics, oral surgery, and dental implants. Click to learn more.