Same-Day Tooth Replacement
Get Your Smile Back Again in as Little as One Day!
Yes, it's true: you can get dental implants in one clinical appointment.
Dental Associates offers a revolutionary dental implant technique that can immediately replace missing or failing teeth in as little as one day. It's called Immediate Function™*, and our implant specialists have been performing these well-documented and highly successful procedures for over a decade. We are proud to be locally-recognized for our innovation, but we are even prouder to say we can help our patients regain their self-confidence and quality of life in as little as one day.
Whether you need to replace a single tooth, multiple teeth or all your teeth, or whether you are wearing unsightly partials or painful dentures, you will get your smile back quickly and efficiently.
Immediate Function advances make it possible for you to have aesthetically-pleasing fixed teeth in less than 24 hours. You won't need to wait for implant-supported restorations to heal, which traditionally took months. The customized Immediate Function procedures allow you to leave the dental chair after just one treatment visit with teeth that look natural and remain healthy. You can eat, smile, laugh and speak clearly right away. Once the implants heal fully, they will be as strong as natural teeth.

Technology and Expertise Make Same-Day Dental Implants Possible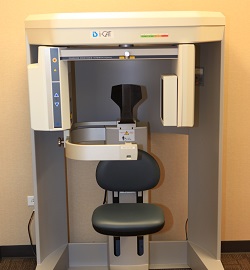 With the use of high-resolution 3-D CT scans and virtual planning software, the dental implant procedure is completed after the initial consultation and before the scheduled implant placement. The restoration (replacement teeth) is uniquely fabricated to meet the parameters of your mouth and the specifications of your situation. The procedure is mapped out and planned, so everything is ready before you even arrive. After the implant is placed in your mouth, you leave with beautiful teeth and a smile on your face.
Some other "immediate load/immediate function" implant techniques require you wear a removable denture or fit certain specific criteria to be treated. However, our technique allows for failing teeth or dentures to be immediately replaced with new implants and restorations, and often in one procedure. Our implant procedure streamlines treatment, saves time, reduces anxiety and improves the quality of the final results.
The benefits of implant-supported replacement teeth have been proven consistently. Careful documentation has shown that results are virtually the same as more conventional procedures. Added benefits include not having to sacrifice healthy natural teeth, maintaining the integrity of the jawbone structure, never having to remove or clean false teeth or bridges, and regaining your self-confidence. Unlike conventional tooth-replacement systems like denture or bridges, dental implants are designed to last a lifetime.
*Immediate Function is a registered trademark of NobelBiocare ®

Request a Dental Implant Consultation
Request a dental implant consultation to see if same-day dental implants are right for you.