Diet & Oral Health
Your diet affects many aspects of the body, including the mouth. Consuming food and drink that are high in sugars puts you at risk for tooth decay. When sugars come into contact with plaque on the teeth, it creates acid that attacks and destroys the protective enamel coating on the surface. However, there are ways to help your teeth stay healthy.

Ways to Avoid Tooth Decay
Follow these simple tips to help deter tooth decay and keep your mouth healthy:
Drink plenty of water. Not only is it good for your body, but it also helps flush out food particles in between meals
Eat a variety of healthy foods, including whole grains, fruits, vegetables, low-fat and fat-free dairy foods, and lean sources of protein such as lean beef, skinless poultry and fish, dry beans, and peas
Limit snacking in between meals. If you do snack, choose fruit, vegetables or a piece of cheese
Choose drink options that have less sugars such as water or unsweetened tea
Brush your teeth soon after eating to help flush out food particles promptly and remove the acid-causing sugars to stop tooth decay
Overall, eating a balanced diet and limiting between-meal snacks will optimizes oral health and overall health. If you're a parent, read about children's diet.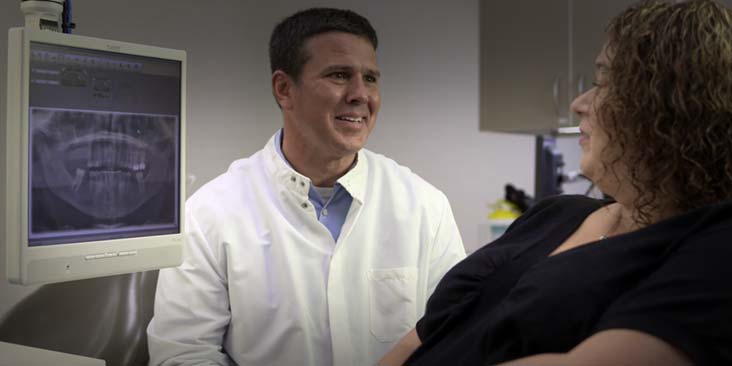 Our Services
Dental Associates offers complete family dentistry plus specialty services like orthodontics, oral surgery, and dental implants. Click to learn more.