Tartar
What is Tartar?
Plaque that is not removed with thorough daily brushing and flossing can eventually harden into calculus or "tartar." This makes it more difficult to keep your teeth clean and prevent tooth decay and periodontal disease. Tartar along the gum line can irritate and inflame the gums, resulting in an infection and eventually gingivitis.

Preventing Tartar
To prevent the buildup of tartar on your teeth, it's important to keep up with proper daily oral hygiene. Brushing twice a day and flossing once a day will help, as well as regular visits to your dentist. A dentist or hygienist can remove tartar buildup and give you tips for improving oral hygiene and preventing buildup in the future.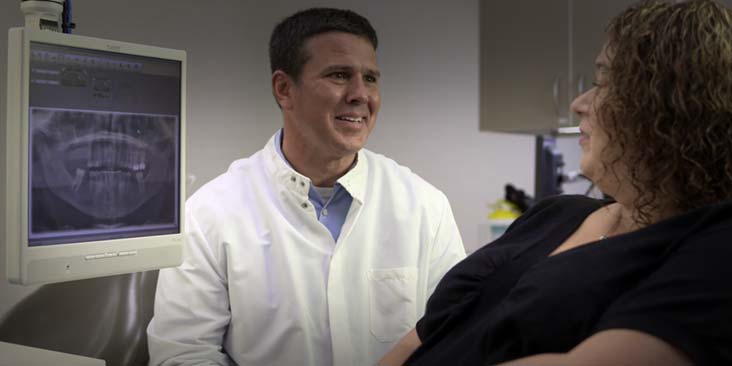 Our Services
Dental Associates offers complete family dentistry plus specialty services like orthodontics, oral surgery, and dental implants. Click to learn more.