Plaque
What is Plaque?
Your teeth are naturally covered with a sticky film called "plaque." Plaque contains bacteria, and after eating food containing sugar, acid is released that can attack the enamel of your teeth. Repeated attacks can cause the enamel of your teeth to break down, eventually leading to tooth decay and gum disease. If plaque remains on teeth for too long, it can harden and turn into tartar.

Preventing Plaque
You can prevent plaque buildup and reduce the chances of cavities by brushing your teeth twice a day with fluoride toothpaste AND cleaning between your teeth with dental floss at least once per day. Regular visits to your dentist for cleanings (called prophylaxis) can also help reduce the risk of tooth decay and gum disease.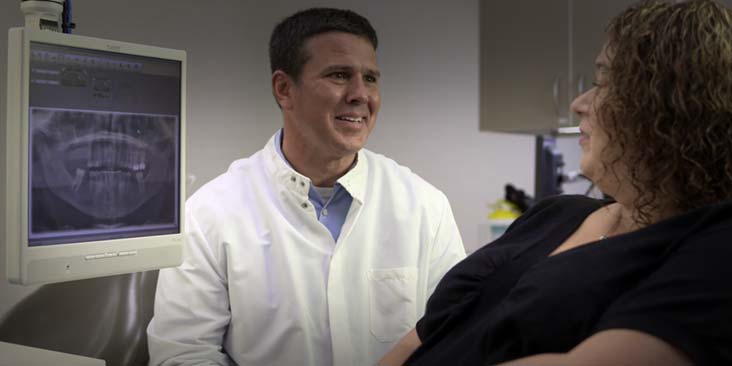 Our Services
Dental Associates offers complete family dentistry plus specialty services like orthodontics, oral surgery, and dental implants. Click to learn more.