Gummy Smile
What is a Gummy Smile?
A gummy smile refers to a smile that shows an excessive amount of gum tissue, which results in smaller-looking teeth. Some patients choose to correct their gummy smile for cosmetic reasons.
To correct a gummy smile, a periodontist (gums specialist) or oral surgeon will perform a gum lift procedure, also known as crown lengthening. A gum lift procedure raises a patient's gum line. The procedure involves reshaping the tissue and underlying bones to create the appearance of longer and more symmetrical teeth.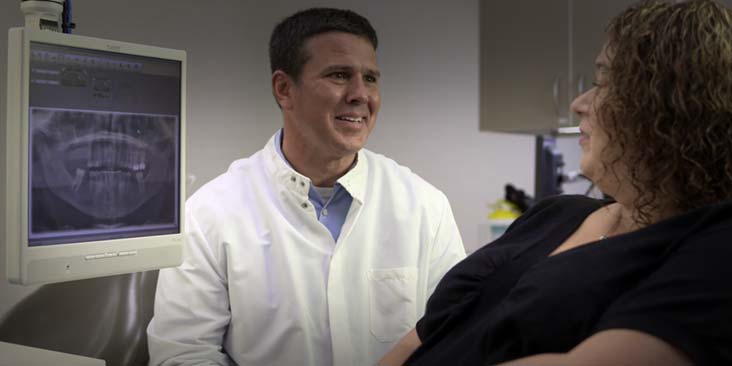 Our Services
Dental Associates offers complete family dentistry plus specialty services like orthodontics, oral surgery, and dental implants. Click to learn more.