Heart Disease & Oral Health
How are Heart Disease and Oral Health Related?
The American Heart Association has published statements* associating gum disease with a greater risk of developing heart disease. In addition, the American Academy of Periodontology reports** that with gum disease comes a greater risk of developing other diseases or conditions, including the following:
Coronary artery disease: 2 - 4 times greater
Stroke: 2 - 3 times greater
Adverse pregnancy outcomes: 4 - 7 times greater
Diabetes: 2 - 4 times greater
Chronic respiratory disease: 2 - 5 times greater
Though additional studies have yet to be conducted, health care experts agree that there is a link between heart disease and oral health. One theory for the connection between heart disease and oral health is the potential for bacteria in the mouth to enter into the bloodstream through infected gums. It may also be related to the body's natural response to an infection—swelling. When bacteria from oral infection or inflammation travels through the bloodstream, it may trigger swelling in blood cells and lead to the narrowing of arteries.
By keeping your mouth healthy and maintaining good daily oral hygiene habits, your body will be healthier overall. See your dentist regularly to ensure your oral health is positively contributing to your overall health.

* Dental Health and Heart Health
** Periodontal Disease and Systemic Health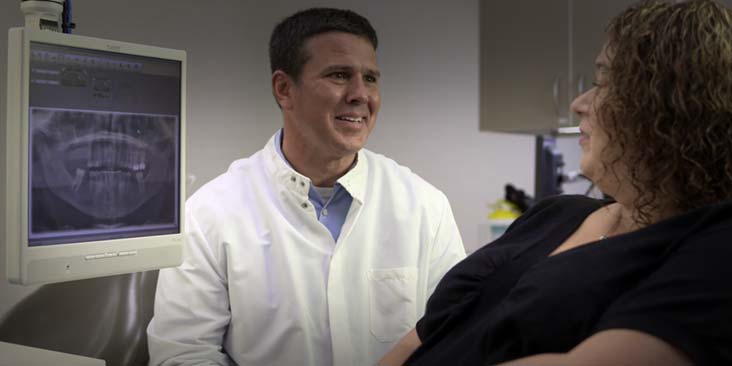 Our Services
Dental Associates offers complete family dentistry plus specialty services like orthodontics, oral surgery, and dental implants. Click to learn more.