Tell Show Do Method
Parents play an integral role in helping their kids to establish good oral hygiene habits that will lead to healthier teeth for life. Though baby teeth eventually are replaced by permanent teeth, it's still important to help children take care of their baby teeth to ensure their primary teeth grow in properly and are healthy. With the tell show do method, parents can help their kids master proper brushing and flossing habits.

What Is the Tell Show Do Method
The tell show do method is a great way to help your kids get interested in their own oral health and learn directly from you.
TELL: Explain how to brush and floss and how those actions keep teeth clean and healthy. Make sure you use age-appropriate language and allow your child to ask questions. You can make it fun by explaining that they are brushing and flossing to help get rid of "sugar bugs."
SHOW: Have your child watch you when you brush and floss your own teeth. If they have any questions, answer them by showing them.
DO: Help your child brush their teeth in the morning and before bed. Keep a regular routine so they know it's expected. Continue to help your child brush and floss until they are about five years old. After that, let them brush and floss their own teeth, but supervise and monitor until they're about eight years old.
Remember that a child's mouth is much smaller than an adult's, so it's important to use the correct tools for their oral hygiene habits. Choose a child-size toothbrush that they can easily fit in the hard-to-reach places in their mouth. This will ensure they are able to properly brush their teeth and remove harmful plaque and bacteria. Learn more children's oral hygiene tips.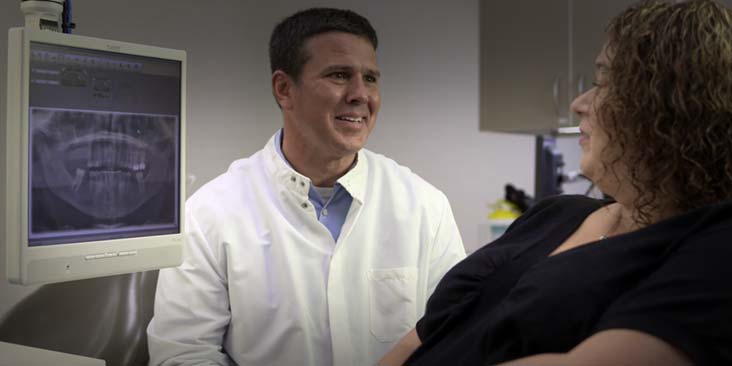 Our Services
Dental Associates offers complete family dentistry plus specialty services like orthodontics, oral surgery, and dental implants. Click to learn more.