Tooth Avulsion
Tooth avulsion, or dental avulsion, is the complete displacement of a tooth from its socket in the bone due to trauma. A tooth avulsion is often caused by sports injuries in contact sports but also can occur in non-contact sports such as basketball. The best way to prevent a tooth avulsion is to ensure proper use of protective gear such as mouth guards and helmets.
How to Treat a Tooth Avulsion
Locate the lost tooth and any broken pieces. Rinse very gently if it is dirty.
If the patient is calm try to replant the tooth. Do not worry about it being perfectly in place.
If replanting is not an option then place the tooth in some type of container i.e. plastic baggy, water bottle, drinking cup, contact lens case. The tooth can also be stored in the patient's cheek if the patient is old enough and calm enough to understand.
Keep the tooth moist with saliva, saline solution, milk, Hanks Solution, or water if that is all that is available.
Call your dentist immediately.
The tooth should be re-implanted by a dentist within 1 hour but within 30 minutes is ideal.
Also consider reading…
---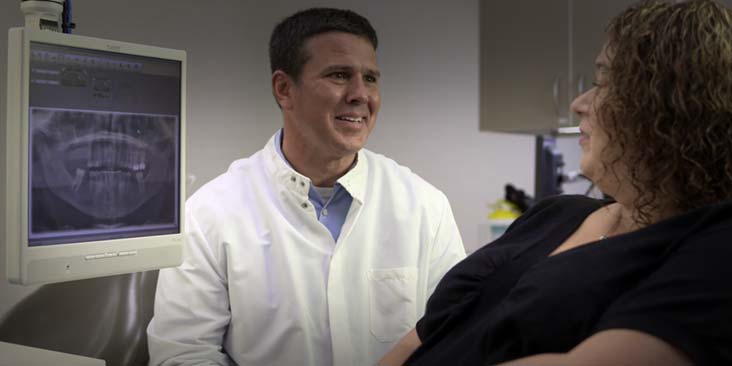 Our Services
Dental Associates offers complete family dentistry plus specialty services like orthodontics, oral surgery, and dental implants. Click to learn more.