What are Dental Implants? Read this Dental Implant FAQ
Dental Implant Frequently Asked Questions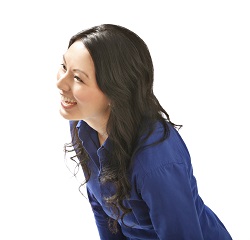 Who places dental implants?
A periodontist typically places dental implants.

What is a periodontist?
A periodontist is a dentist who specializes in the prevention, diagnosis and treatment of gum disease, and also in the placement of dental implants. A periodontist must complete three extra years of training beyond dental school and must be accredited by the American Academy of Periodontology.

Does getting dental implants hurt?
Dental implant surgery, as with any surgery, does cause some pain afterward. However, at Dental Associates, we do everything we can to make your experience as comfortable for you as possible. We use anesthetic and offer intravenous sedation as an option, and also prescribe medication to control any discomfort or swelling that may occur after the procedure. We take special care to remain in contact with you and to see you post-operatively, and we are available 24/7 if you have an emergency.

Are all dental implants successful?
Yes, dental implants are very successful. Data collected over the last 30 years shows that dental implant surgery is 95% successful. Dental implants are made from titanium, which is a material that is very compatible with our bodies. As a result, the body does not reject dental implants as it might reject a soft-tissue implant, such as a heart or a lung.

How much will dental implants cost?
The procedures vary in cost depending on the type of implant needed. An implant is a man-made replacement made out of titanium, which is a very unique, strong material that is the most compatible with the human body. Special drills, components and equipment are also used for the delicate procedure. For a FREE consultation, call 888-594-9941 or visit our Dental Implant Seminar page. Learn more about dental implants cost.

Will my insurance cover dental implants?
Insurance may cover some portions of the surgery. However, an implant is not a covered benefit in the majority of insurance contracts. We will maximize all of your available medical and dental benefits, and we also offer dental insurance through CarePlus to help with the costs. Learn how dental insurance factors into dental implants cost.

What do dental implants feel like?
Dental implants feel very similar to natural teeth. They are a strong alternative to natural teeth.

Do dental implants look like real teeth?
Yes, dental implants look like real, natural teeth. If supporting bone and gum tissue has deteriorated, your new teeth may need to be slightly longer to fill the space, but the difference will be minor and you Dental Associates periodontist will be able to expertly place them to that they look like real teeth.

Am I too old for dental implants?
As long as you are in good health, you are not too old for dental implants. Our Dental Associates periodontists routinely place dental implants in patients in their 70s and 80s.

Request a Dental Implants Consultation
Click the button below to schedule your free dental implants consultation.