Preventing Orthodontics Problems
How Do I Avoid Orthodontics Problems?
It's important to pay special attention to your mouth when you have braces. To prevent the buildup or food under brackets and prevent stained teeth after treatment, learn how to brush teeth with braces. It's also important to choose foods that won't damage the wires or brackets, as well as to be mindful of protecting braces during sports.
Appropriate Foods for Braces
The food you eat can have a significant impact on your braces. Read about certain foods to avoid with braces for foods to not eat with braces, as well as foods that are recommended for braces wearers.
Mouth Guards to Protect Braces
If you play sports or engage in any other activity that may put your mouth at risk via impact, make sure to ask your dentist or orthodontist about using a mouth guard. Contact sports like hockey or football can be risky for braces wearers, but other activities like rollerblading, basketball or even cheerleading can cause facial injury, so it is best to wear a mouth guard for these activities as well. Though it may seem uncommon, cheerleading does cause dental risk due to flying elbows and catching fellow cheerleaders.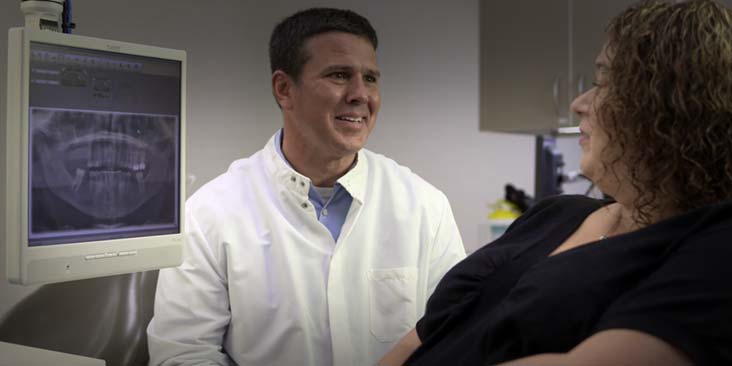 Our Services
Dental Associates offers complete family dentistry plus specialty services like orthodontics, oral surgery, and dental implants. Click to learn more.