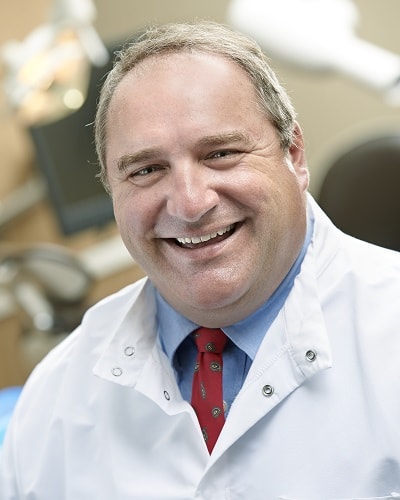 About Me
---
"What I enjoy about being a pediatric dentist is providing excellent early oral health care, making a difference in a child's life, and forming good habits that last throughout adulthood."

Blog Posts by Dr. Inga
Education
---
Children's Memorial Hospital, Chicago, IL, Pediatric Dentistry Certificate, 1997
Northwestern University Dental School, D.D.S., 1995
Professional Associations
---
American Dental Association
Wisconsin Dental Association
Diplomate of American Board of Pediatric Dentistry
Academy of Pediatric Dentistry
Diplomate of Special Care Dentistry
Diplomate of American Board of Pediatric Dentistry
Insurance
---
As a service to our patients we will provide an estimate of costs prior to services rendered. All co-payments or other out-of-pocket expenses will be due at time of service. Dental Associates will submit all claims directly to the patient's insurance company. The insurance company will determine the benefit reimbursement. Any remaining balance is the patient's responsibility.
Please visit our Dental Insurance We Accept page for more details
Patient Reviews
Patient comments are gathered from our Press Ganey Patient Satisfaction Survey and displayed unedited in their entirety. Patients are de-identified for confidentiality and patient privacy.
November 20, 2020
literally the worst experience, very rude and short
October 21, 2020
Rude, condescending, gave a way more expensive/intense treatment plan than our original ped from another office in your same dental group
September 13, 2020
Insightful
September 13, 2020
it appeared he was trying to embarrass my son by declaring loudly in the waiting room how my 12 year old son is nor brushing his teeth enough or well enough and he was surprised he did not have any cavities. My child hates going to the dentist enough without that type of unprofessional behavior.
August 23, 2020
Although he is only 2, the appointment seemed rushed and pointless.
August 12, 2020
Dr. Inga listened to my Sons concerned about a tooth that was causing some pain and he found the issue and took care of the concern.
July 17, 2020
This is the 5th visit for our daughter, who is 6. She has a lot of anxiety about going to the dentist, and Dr. Inga, although kind, doesnt seem to have a lot of patience. My daughter was recently diagnosed with autism, which explains a lot of her anxiety and aversion to the noise of dental equipment as well as the uniqueness of a dental visit. Only being in the dentist office every 6 months doesnt give her a lot of time to relax into the situation. For the 5th time, Dr. Inga basically did a visual exam, used a regular tooth brush and I feel like he hardly looked at her teeth. When I asked about certain spots on her teeth, he had to have me point them out. If my daughter was allowed more time to ease into the situation, she probably would have had a better appointment. This is not the first time I expressed my frustration to Dr. Inga. I understand that you are dealing with a backlog of patients, but taking a little extra time to explain what is going on and what tools are used for could have helped a lot. We did lots of social pre-framing for this dentist visit to prepare, but its not the same as actually having time to ease into a situation.
June 30, 2020
My son was supposed to get x-rays, but the dentist decided to skip it because he didnt see any cavities. My son sucks his thumb and had crowding starting but he didnt address it at all with my son and didnt seem to have time to talk with me about it. It seemed like they wanted to get him out asap because he was gagging on the toothpaste flavor. It seemed like glorified tooth brushing and not a dental check up.
June 30, 2020
I admit that I typically have a lot of questions and I prefer to have a dentist take time to explain options and procedure before rushing through it. I didnt feel heard and it seemed the dentist was more annoyed with my questions.secondly, neither my daughter nor I like how he calls girls princess. She has a name and I prefer if it was used.
June 30, 2020
this was my childs first dentist appointment. the dentist spend zero time making her feel comfortable with him, the equipment he was using, etc. she was scared and crying and he continued to dig around in her mouth without stopping to comfort her or show her that it wasnt scary. the entire appointment lasted less than 5 minutes. the dentist didnt explain how often she needed to come after the initial appointment. when I asked about how her teeth were coming in, he spoke down to me. he seemed very rushed. overall, I would never come back to have my child seen here nor would I recommend.