Dental Associates Reaccredited by AAAHC
July 2, 2018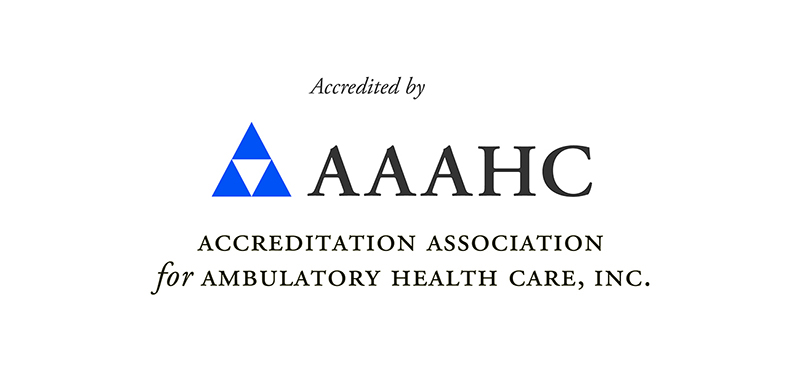 Dental Associates' dental centers have been reaccredited by the Accreditation Association for Ambulatory Health Care (AAAHC), marking the third consecutive time the company has received accreditation. The company was originally accredited in 2012 and reaccredited in 2015, but is required to undergo a survey and reexamination at least every three years.
Accreditation by AAAHC means Dental Associates has undergone a thorough, independent survey of policies and practices held against nationally-recognized standards for the provision of quality health care set by AAAHC. More than 6,000 ambulatory health care organizations across the United States are accredited by AAAHC. Not all ambulatory health care organizations seek accreditation, and not all that undergo the rigorous on-site survey process are granted accreditation.
"We work toward and receive accreditation to demonstrate our commitment to providing quality care to our patients," says Dr. John Zweig, Chief Dental Officer at Dental Associates. "The accreditation is not just a testament to what we're doing now, but it confirms the direction we're taking to continue to improve the quality of care we provide."
The AAAHC conducted an audit of Dental Associates' clinics in May. The audit consisted of an in-depth review of company and clinic policies, protocols, and patient records. The AAAHC surveyors also met with corporate leaders, dentists, and clinic team members, and audited a complex oral surgery case. Upon review of the surveyors' findings, the AAAHC deemed Dental Associates' clinics, patient care, and documentation to be of the highest standards.
Dental Associates offers both general and specialty dental care, thereby making complete dental care convenient for patients of all ages. Dental Associates' 14 Wisconsin clinics offer general dentistry, pediatric dentistry, orthodontics, oral surgery, prosthodontics, and endodontics, eliminating the need for outside specialty care referrals.

Read more Dental Associates news
###
Founded in 1974, Dental Associates is Wisconsin's largest family-owned dental group practice with 14 clinics throughout the state and nearly 850 staff members, including over 90 doctors and 629 operatories. Dental Associates provides complete family dental services, both general and specialty dentistry, from pediatric dentistry to specialized dental services for older adults, with an emphasis on excellent care that is affordable, accessible, and personalized. Dental Associates is the exclusive provider for CarePlus Dental Plans.
CONTACT INFO:
McKenna Carrigan
mcarrigan@dentalassociates[dot]com
No soliciting; media inquiries only.