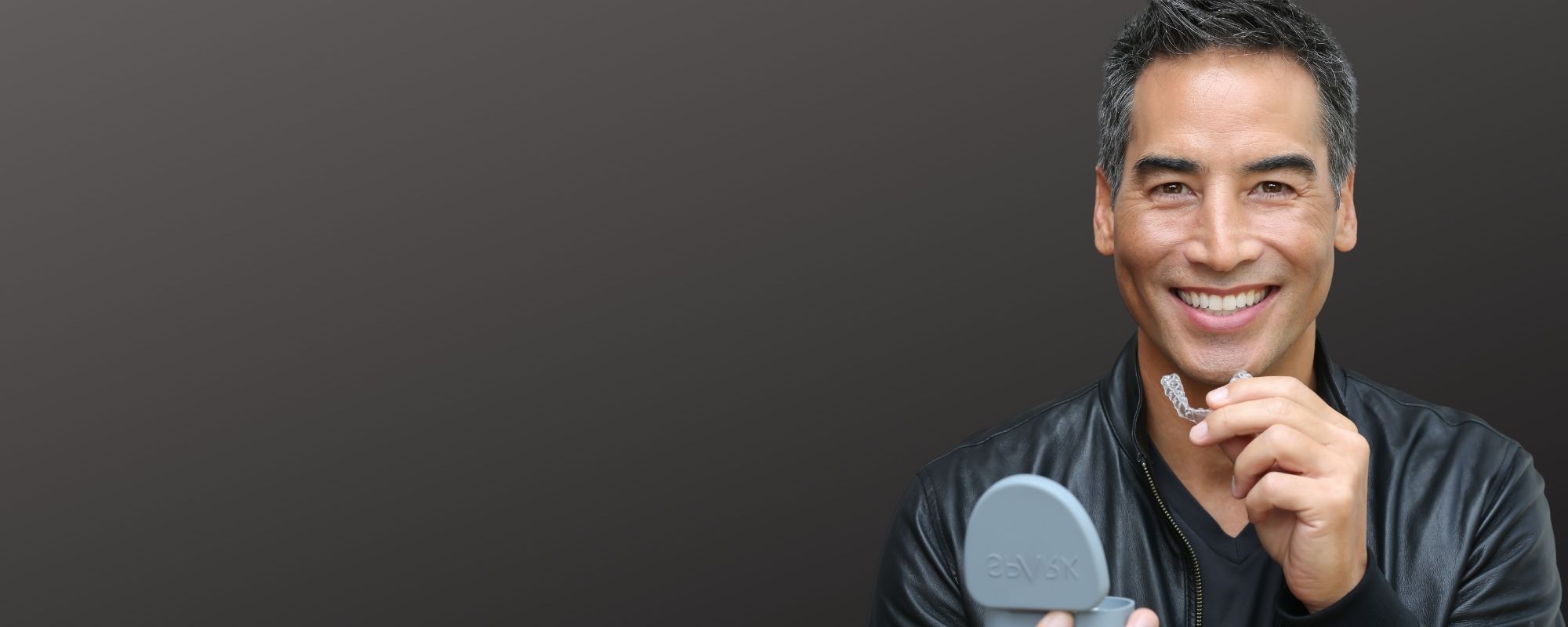 Spark Clear Aligners
Straighten your smile discreetly and comfortably. Our team can help create the smile you have always wanted using clear aligners, regardless of your age.
Spark Clear Aligners are thin, clear trays made to fit your teeth while creating a straighter smile. They can also alleviate other oral health problems such as excessive plaque and tartar build-up, commonly found in teeth that are not properly aligned and can help ensure long-term oral health.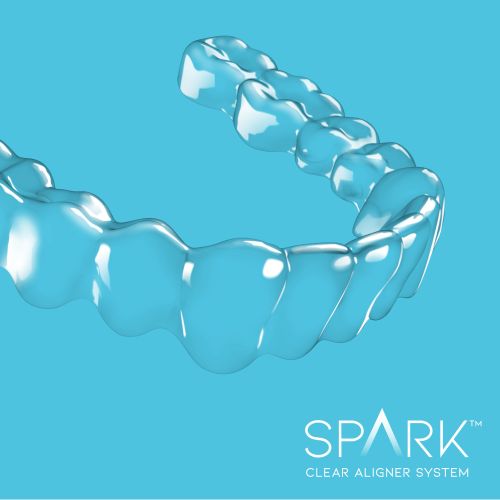 What to Expect
Your orthodontist will examine your teeth and gums to determine if you are an ideal candidate, after which, you will discuss the timeline, how many aligners you will need, and treatment costs.
Wearing Spark Clear Aligners is simple! Once you pick up your first set of aligners, you will wear them for a minimum of 22 hours for two weeks. Patients will return to our clinic every two to four weeks to pick up the next set of aligners and our team will check on their progress.
How it Works
Spark Clear Aligners are designed to make small movements by putting gentle pressure on your teeth. Because the changes are small, treatment with clear aligners is gentler and more comfortable than traditional braces.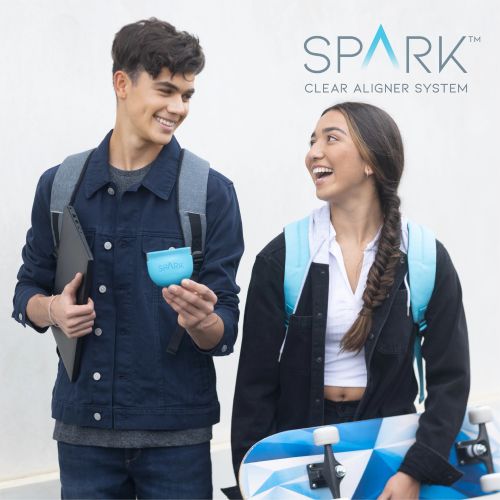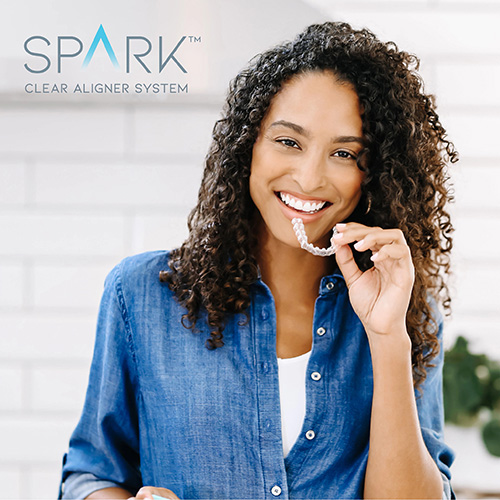 Benefits of Spark Clear Aligners
Hardly noticeable.
Removable. Can remove to eat or for photos.
Enjoy all your favorite foods. No longer avoid certain foods like with traditional braces.
Treatment can be completed quickly.
Easy cleaning and flossing.