Braces with Colored Bands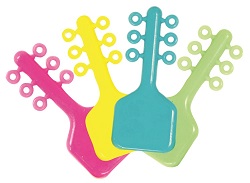 Straightening your teeth doesn't have to be boring! Having braces with colored bands makes orthodontic treatment more fun.
Every time you go in for an adjustment, you can change the color of your braces bands. You can choose exactly how you want your colors to be, such as all one color, one color for the top and a different color for the bottom or mix and match. Colored bands are fun and they're also an opportunity for you to take some control over your treatment.
Customized Braces Colors
Celebrate a holiday, special occasion, or show your school spirit. From soft pastels to bright and bold, colored braces bands are a fun way to personalize your braces. Braces colors may vary based on availability, but we've suggested some color combinations below.
Your school colors
Your favorite collegiate or professional sports team's colors
Red and white for Valentine's Day
Green for St. Patrick's Day
Red and blue for 4th of July
Orange and black for Halloween
Red and green for Christmas
Blue and white for Chanukah
And more!
Once you've customized your braces colors to fit your personality, you'll want to make sure you take care of them. Be sure to read these pages for helpful tips:
Foods to avoid with braces
Preventing orthodontic problems
How to brush teeth with braces
Ready to Get Started?
Request a consultation with our caring orthodontists below!

How to Pay for Braces Treatment
We have several options that help you reduce the cost of braces. For example, in addition to dental insurance, did you know you can pay for braces with your Health Savings Account (HSA) or Flexible Spending Account (FSA)? Read How to Pay for Braces to learn how we can help you!